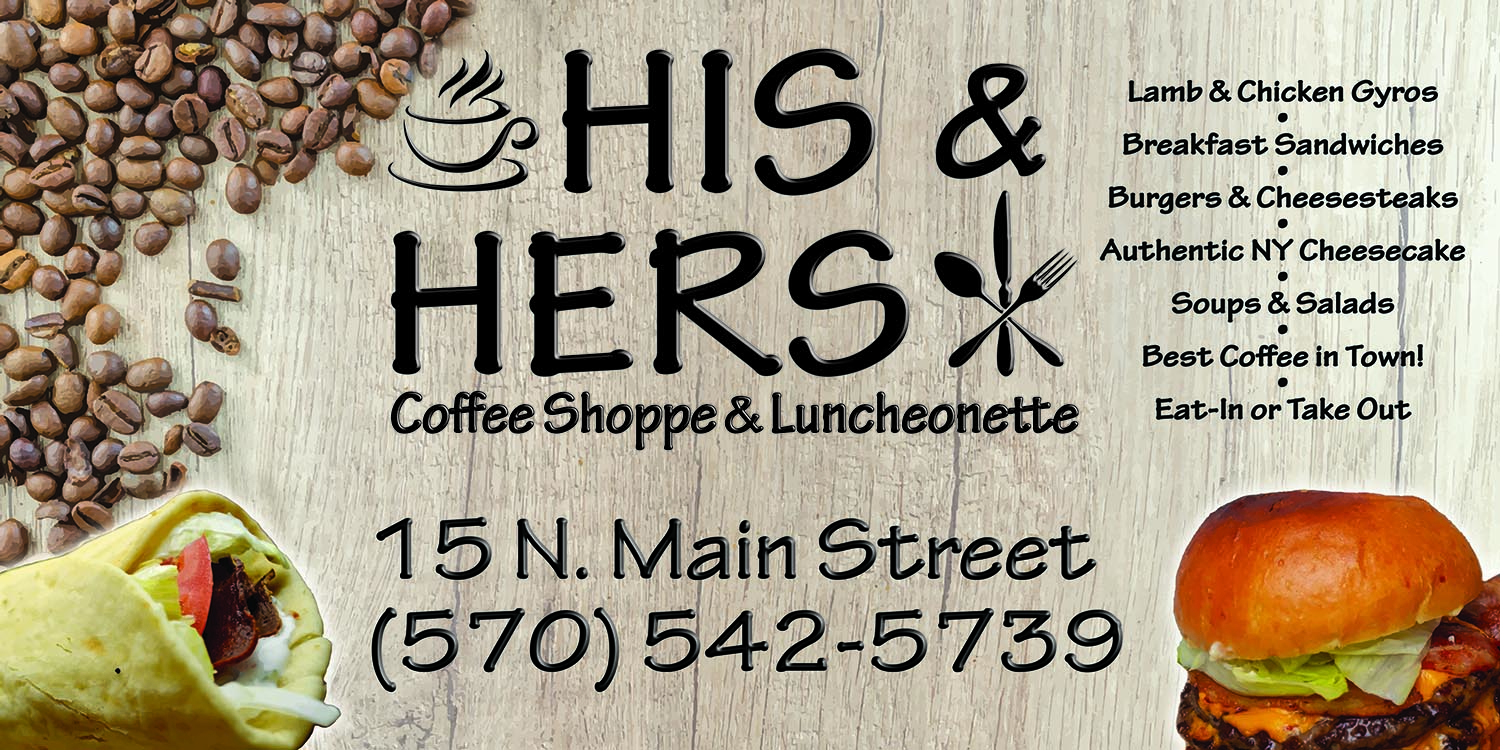 Stop in to enjoy a quick breakfast or lunch! We feature platters and sandwiches for breakfast and a variety of sandwiches, soups and salads for lunch. Our authentic Greek Gyros (enjoy as a salad too!) and specially-seasoned chesesteaks are popular favorites. Don't forget to grab a piece of Authentic handmade New York cheesecake or cannoli to take for a special treat! Oh yeah, we also have the best coffee in town!
Eat in • Take out | Avoid the line and call ahead for take out!
Dinner/Pizza Menu Coming Soon!!
15 N. Main St, Shickshinny, PA 18655
570-542-5739
(Updated!) Hours:
Mon-Wed & Fri 6am-8pm | Closed Thursday
Saturday 8am-8pm
Sunday 8am-1pm